WELCOME TO OUR SITE :
India, the world's largest democracy, a nation of a teeming billion, a land blessed with young vibrant human resource and an emerging globalcontender, is a nation labelled as "Shining", The real nation builders are the 433 million workers belonging to the unorganised sector. Construction activity is an integral part of a country's infrastructure and industrial development. CONSTRUCTION INDUSTRY IN KARNATAKA – AN EVERGROWING, EVERGREEN INDUSTRY Karnataka presents huge business opportunities for the construction industry, as the State is embarking on major infrastructure development projects in roads & flyovers, industrial infrastructure and power.
More...
ABOUT OUR UNION :
Karnataka State Construction Workers Central Union(KSCWCU) is an independent trade union registered under the Trade Union Act 1926 in the year 1982, working for the cause of construction workers in the state of Karnataka for the past 29 years. KSCWCU has a membership of more than 62,000 and is affiliated to National Centre for Labour (NCL). KSCWCU played a pivotal role in launching the National Campaign for a 'Central Legislation' for the Construction Workers in the country under the leadership of Justice V.R. Krishna Iyer in the year 1986.

More...
A Journey in the Enactment of the Central Legislation :
During 80's the workers conditions were very pathetic, most of the workers were brought by contractors from neighbouring districts like gulbarga, bidar, raichur, bellary etc, Even though there are more than 150 labour legislations including state and central legislations which are basically framed keep in mind the permanent nature of work,Construction industry being peculiar in nature where in the workers keep moving while the product remains stationary and workers working under a chain of contractors and sub contractors it was felt an appropriate legislation exclusively to take of these kind of drawbacks was thought of. and it was felt for a need to legislate a central legislation.



More...
FOUNDER & PRESIDENT :
Com. N.P. Samy started his career in Bangalore in the year 1978 by organising and addressing the issues of the Urban Poor Communities who were leading a miserable life without any means of proper shelter, basic amenities, work related protection safety etc, and in the process the construction workers who were in a majority in the slums had to face severe hardship in their work and were often exposed to accidents , denial of wages, inhuman treatment, denied of basic working conditions , safety etc, and were exploited continuously by the employer and the system
More...
BENEFITS FROM THE BOARD
Building and other construction workers(Regulation of Employment and Conditions of Service)Act, 1996.The OBJECTIVES of the act are
1. Regulate the Employment and conditions of service of construction workers. 2. Provide Safety Health and Welfare measures extending social security Benefits. To Provide social Security Measures(Benefit) 4. It has come in to force on the 1st day of March 1996. 5. The Government has framed rules vide Notification Dated 01.11.2006 thereby, the Act in effect came into force w.e.f 01.11.2006 in the state of Karnataka.

More...
AFFILIATION WITH NATIONAL CENTRE FOR LABOUR (NCL) :
National Centre for Labour (NCL) is an organisation dedicated to articulate the hopes, aspirations and demands of the most exploited, marginalised sections of India's working population. Formed in the year 1995, NCL, is an apex body of independent labour organisations working in the unorganised sector in India. With a membership of about a million workers from 10 states, it represents the interests of the Construction workers, Agricultural workers, Contract workers, Forest workers, Anganwadi workers, Hamalies (loading and unloading workers), Domestic workers, Cobblers, Marble and Granite workers, Tiny and Small Scale Industries workers etc.

Click here to visit NCLwebsite...
Affiliation to:
Buildind and Wood Workers International
State level Convention
Held on 9th August 2010
VISITORS TO OUR SITE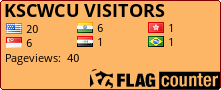 We Salute all our Comrades who walked along with us during these years in our endeavour in building and Strenghtening Our Union.
Thank You for visitng Our Website
top